NETWORK
with Local Business Owners
EXPAND
Your Knowledge - FREE Business Seminars
PROMOTE
Your Business Within Our Community
Welcome to the Pocono Chamber of Commerce
Make Your Next Event Shine a Little Brighter at Mohegan Sun Pocono!
Now featuring state-of-the-art meeting and event facilities, our accommodations are built to host groups, meetings, banquets, and functions ranging from 10 to 1,600. With 20,000 square feet of flexible indoor and outdoor meeting space and delectable customizable catering menus, our world-class event service experts have all the tools to help you craft an event that surpasses your expectations.
Located on 400 beautiful acres in Wilkes-Barre, Pennsylvania, Mohegan Sun Pocono is one of the largest and most distinctive entertainment destinations in northern Pennsylvania, within easy reach of New York, Philadelphia, New Jersey, and Delaware.
In addition to a variety of dining, gaming, and entertainment options, Mohegan Sun Pocono is also home to a seven-story, 238-room hotel, including a spa, salon, and fitness center.
For more information or to book your event visit mohegansunpocono.com or call us at 1-855-MEET-MSP.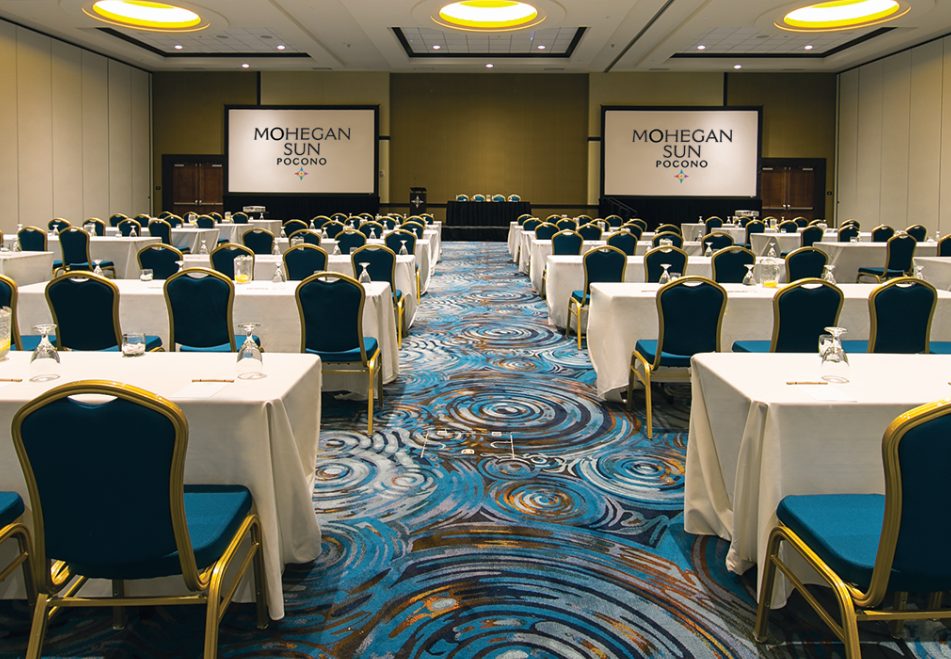 Volunteer:
Get Involved and Make a Difference
Volunteer leaders work together on various Chamber committees or in other ways to enhance our quality of life and promote progress. As Monroe County continues to grow each year, so does the scope of the Chamber's work. Becoming a volunteer with your Chamber is an excellent way to network, get involved, and make a difference in your Chamber and in your community.
For more information, visit our Committees page or contact the Chamber team at 570.421.4433!